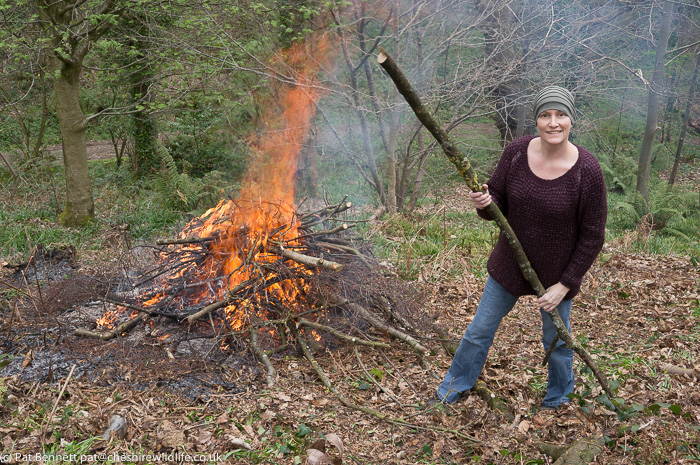 I've been thinking a lot about ashes recently. When we have a bonfire, so much of the wood disappears into the air, leaving just a small pile of ash. It's what the trees, brambles, bracken have taken from the earth, dissolved in the water absorbed by their roots. The rest of these plants has come from the air and water, to which it is returned in the change of the bonfire.
What we have of Natalie is now here. The rest of her has returned to the air, and now we return her ashes to the earth and do so in this place which is now special to us. Her ashes will be taken up by this tree we are going to plant, but also by brambles, bracken, small creatures, and the web of life in this beautiful woodland.
In the future when we come here, we know that we shall be reminded of her physical presence here, but the more important part of Natalie will also be present, in our minds and in our hearts. She will be present in our memories of her brightness, her courage and love of life, and she will be present in the love we shall continue to feel for her.
At first, it may be painful and sad when we visit this place and it reminds us of our loss. But this will pass, it will pass. And eventually we will be able to come here in peace, and as we think of Natalie, we shall smile.