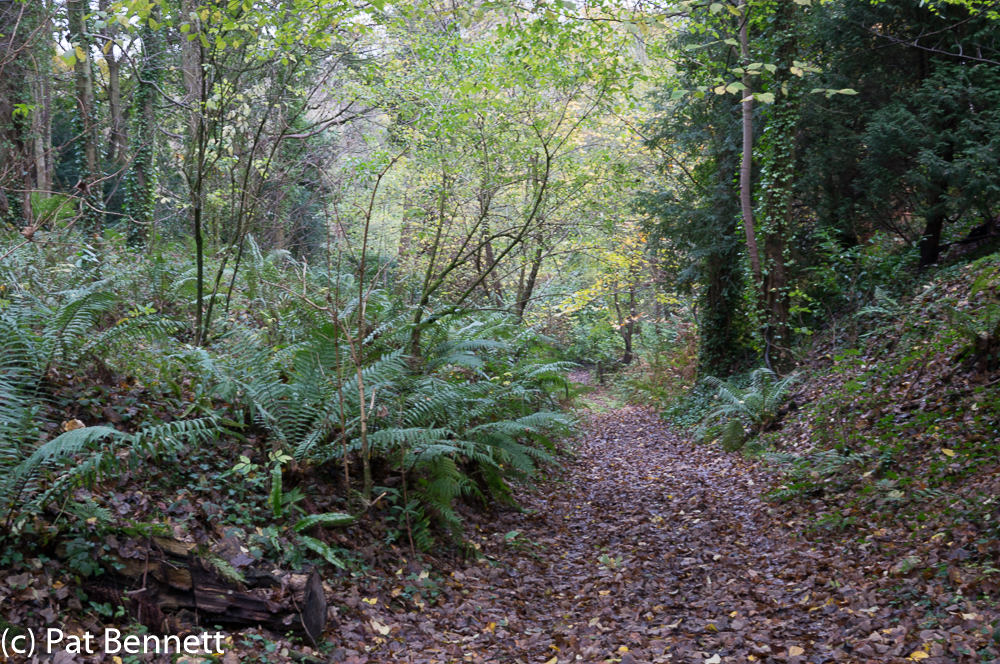 We went to the wood on Sunday, which was looking very beautiful in its autumn colours, with the extra depth which appears as the leaves fall and the woodland floor is illuminated by the soft light of early winter.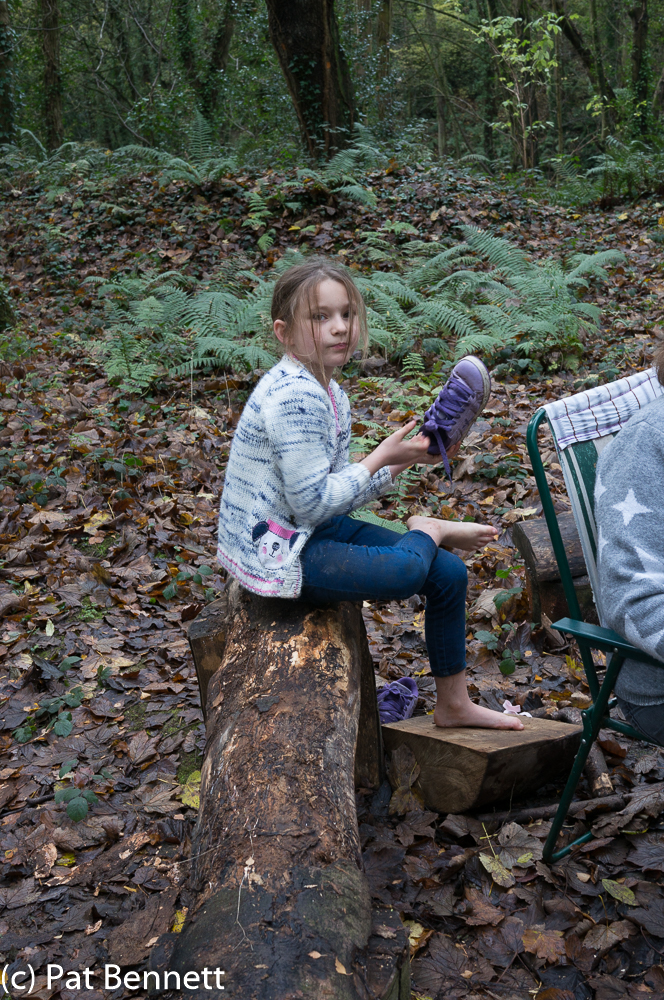 Cara has left her wellies in school, she tells me, and came in roller shoes which were already wet. Good job it was a mild day.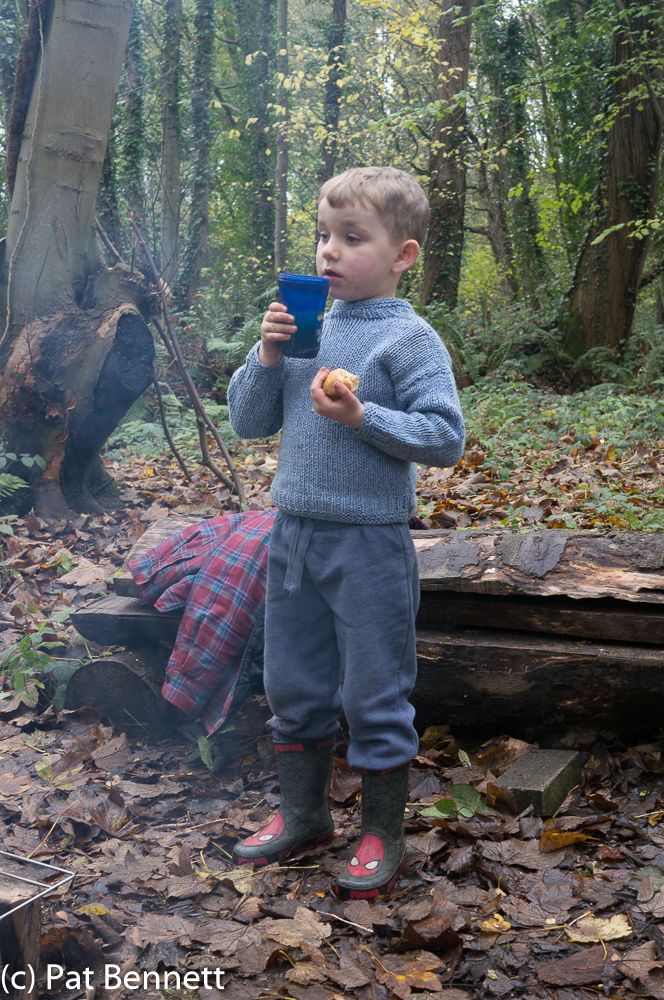 Cade was well equipped for the damp conditions, and was first to demand that food should be provided promptly.
My target was to mill some logs from a tree I felled in early spring, and this provided a nice pile of sawdust which the kids have previously identified as a suitable replacement for sand.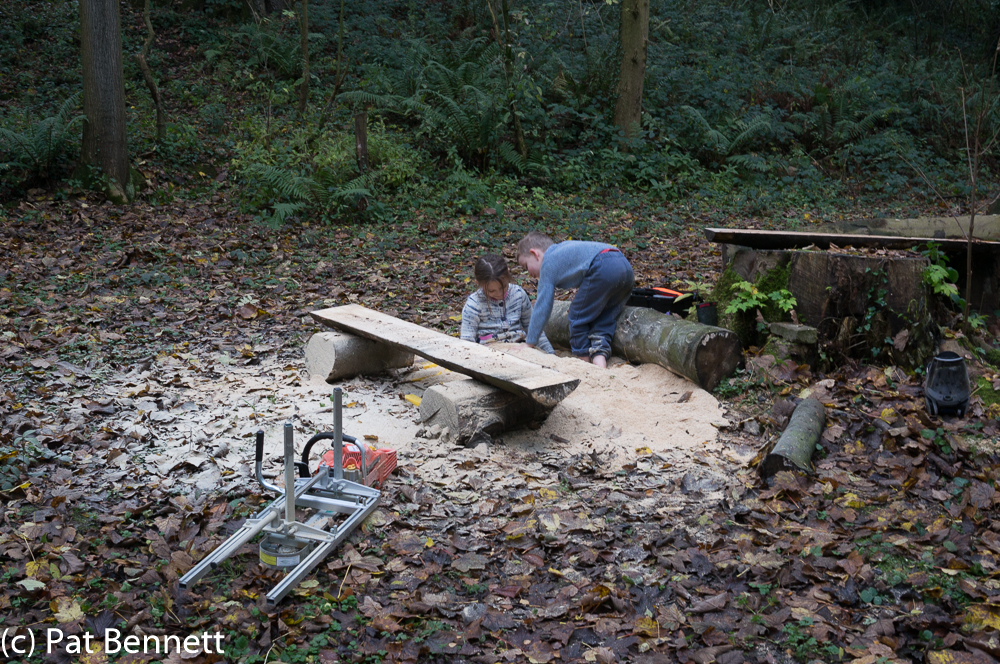 They were soon happily engaged with the usual activities associated with being at the seaside, with the advantage that their "sand" was comfortably dry and not at all cold.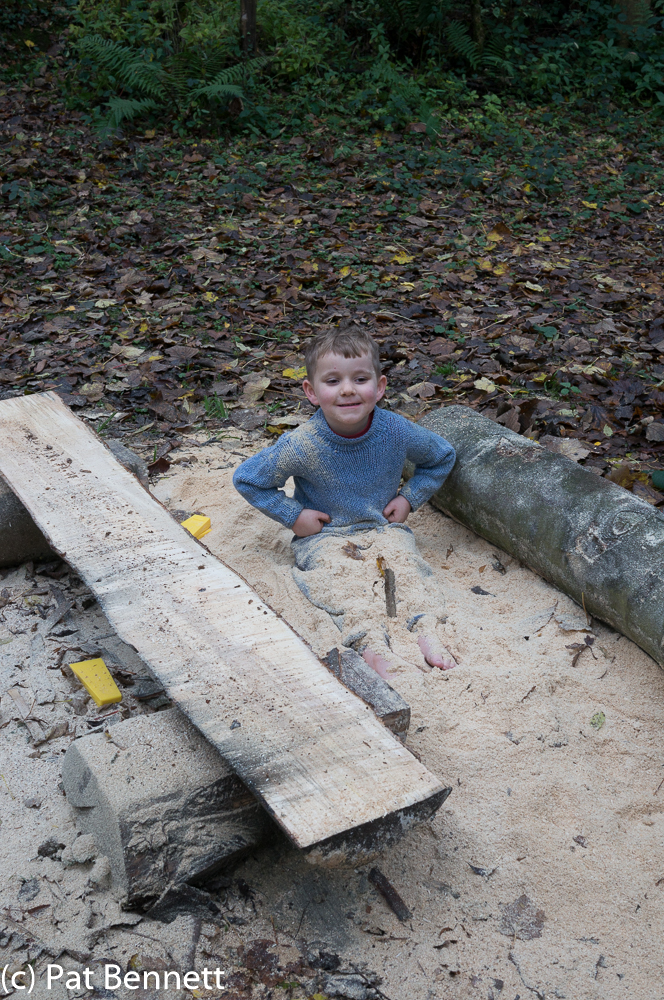 Just before we left, as I had a last wander around the glade, my eye was caught by the leaves of this sapling, glowing in the failing light.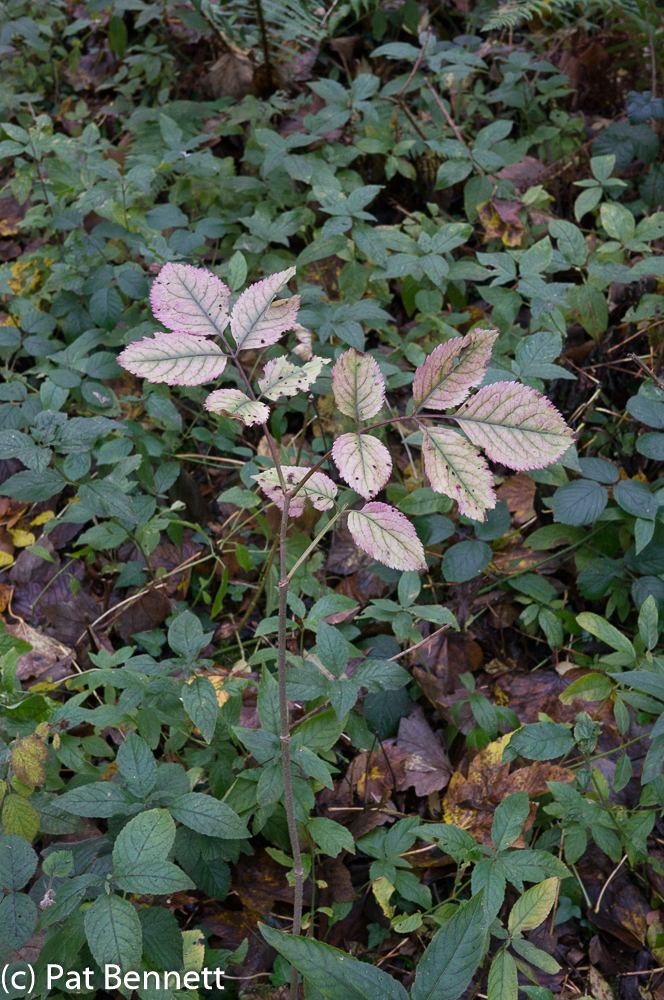 Good to see new life is ready to succeed the present mature trees, and good that it is "wildlife" – a term that surprised me when I first came across it being applied to trees. But of course when trees set seed, and a sapling has found its own niche rather than having been planted by human hand, it certainly is wildlife, and all the more interesting for being so.