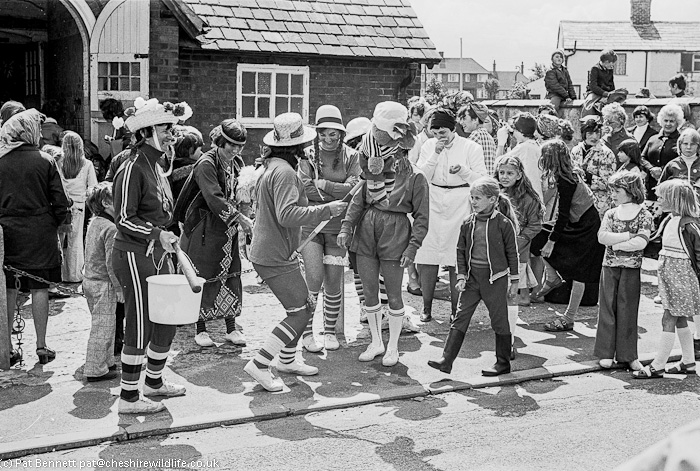 Going through my negative albums, I found some images from 35 years ago. This was outside the Village Hall on Main Road.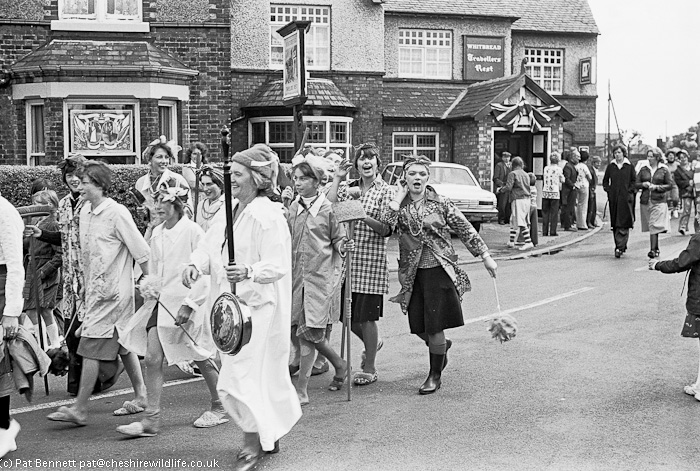 Some lovely ladies in fancy dress passing the Traveller's Rest. I wonder what the rationale for the bedpan was!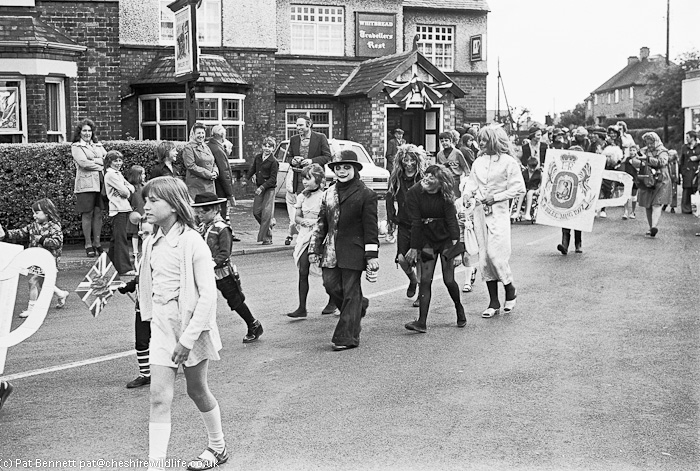 Some more folks in fancy dress, and there's our Natalie in the foreground!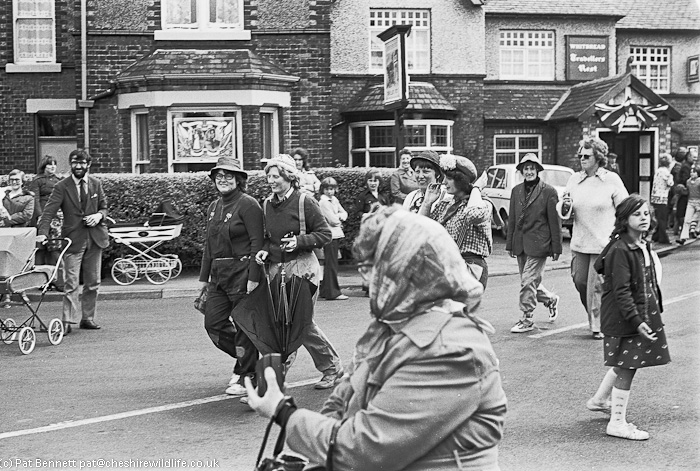 And here we have Fran and Jean, and several other people we know. We'd love to hear from other people who recognise themselves in this Blast from the Past!