It's really easy to spot hazel trees at this time of year, even when driving around. The yellow catkins make them really obvious, and are easily distinguished from the darker alder catkins.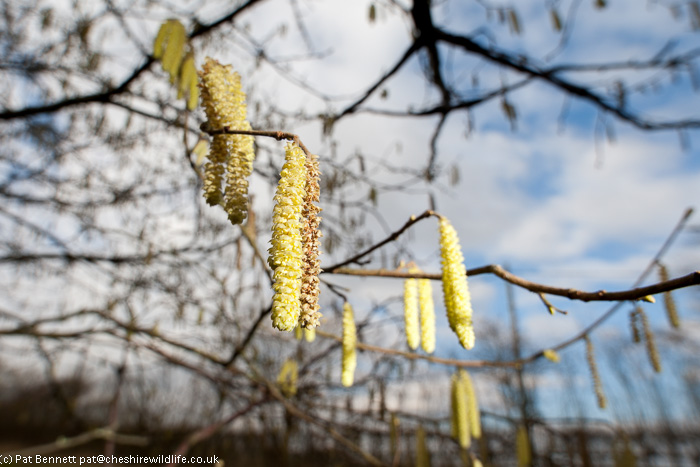 What has been striking is the scarcity of hazel trees which are a result of natural reproduction. Around my village, I have found only three such trees, including this one in the hedgerow along the main road.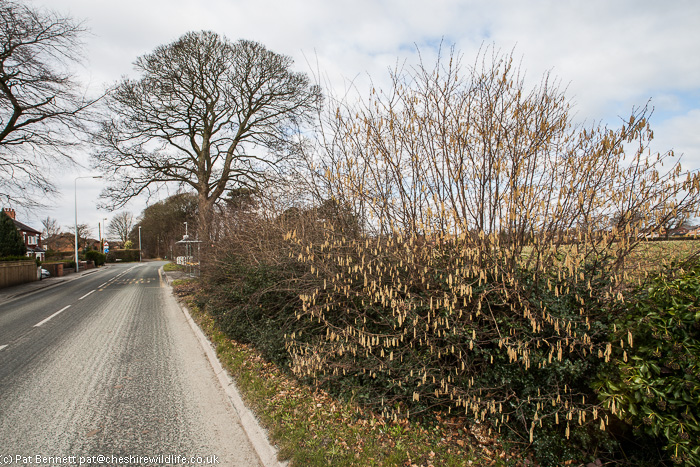 However, there are plenty of hazel in the shelter belts beside main roads which have been built in the last ten years or so. I have looked around some of these planted trees, and have yet to find any new hazel seedlings there – the grey squirrels must find them an invaluable food resource in autumn.