Bill told me about his woodpecker's nest at the start of May, and I got over there right away. The hole was high up in an old willow tree beside the river, visible from the landrover parked beside the track to The Wilderness.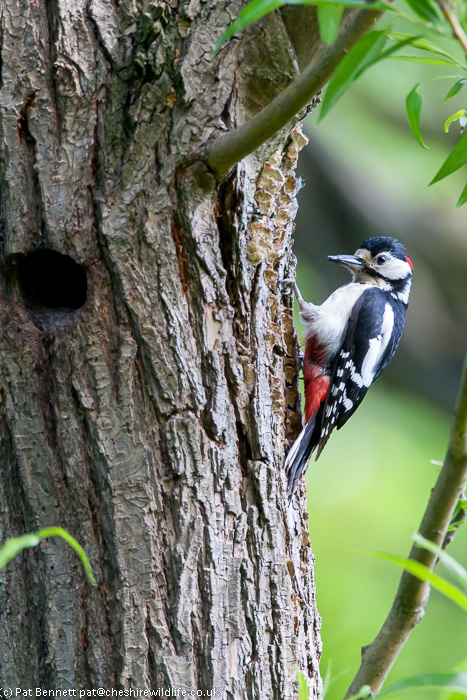 I spent an interesting few hours watching as the pair took turns inside the nesthole, presumably incubating the eggs. The books say that this is mostly done by the female, but this one did not seem to be carrying her weight – in fact, at the last changeover, the male seemed quite annoyed at how long she had spent enjoying herself instead of relieving him, and literally chased her into the nest hole!
Female has just arrived –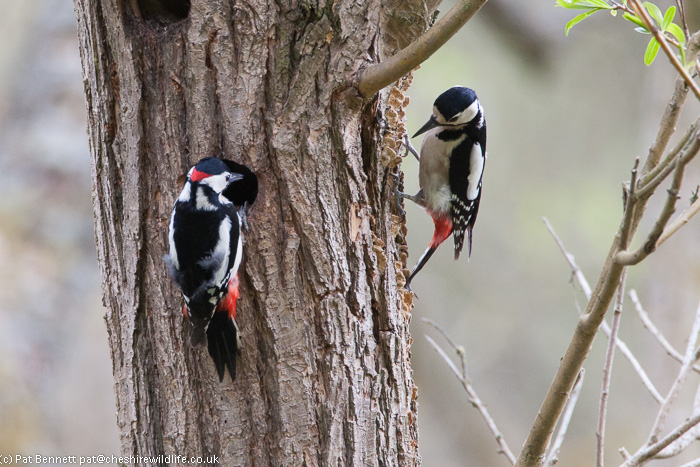 and sidles around the back of the tree and into the nesthole!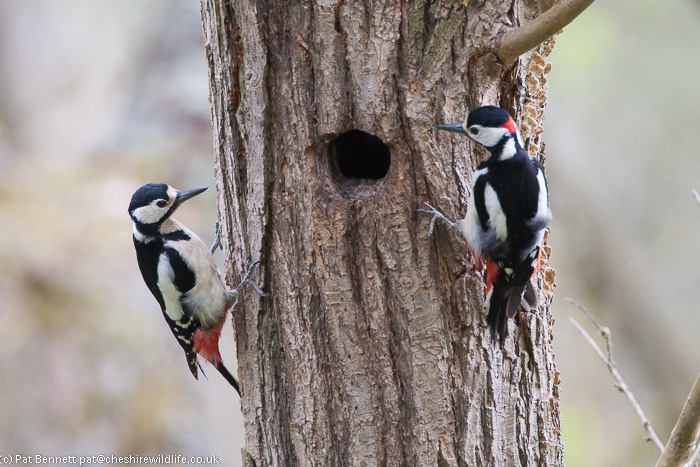 And so to today, when the chicks have hatched and are being fed – but only by the male, He arrived with food 22 times in the two hours I watched, so averaging 5.4 minutes between visits. There was no sign of the female, so perhaps she has met with an accident. Or perhaps there is more complicated biology going on – for example, is she sitting on eggs in another nest?
I noticed that, like the dippers, at the instant that the food is handed over, both parent and chick have their eyes shut.